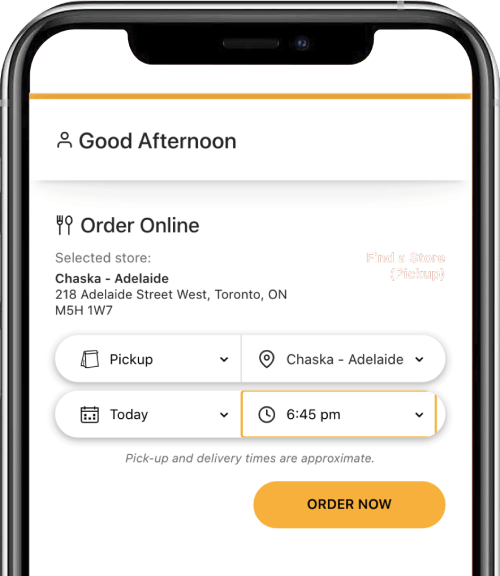 FIND A CHASKA


& ORDER AHEAD
Find the closest CHASKA to you with the restaurant locator. Get directions and store hours right on the app.
View menu and order your favourites right through the app.
Order now for friends and coworkers.
Schedule your order for exactly when you want it.
PAY THROUGH THE APP AND SKIP THE LINE
Paying through the app is easy
No need to wait in line
Pick-up your food and get on with your busy day!
Save payment history for future orders